A. Ramachandran
By South Asian Art Gallery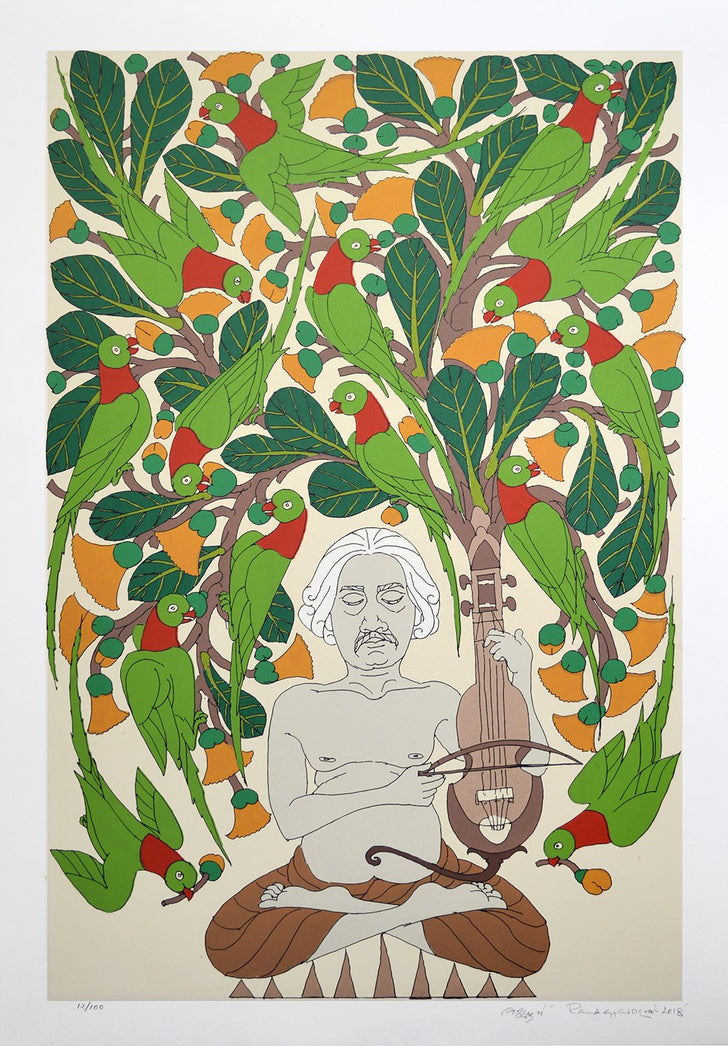 Achutan Ramachandran, popularly known as A. Ramachandran, is a renowned Indian painter born in 1935 in Kerala. In 2005, he was awarded the Padma Bhushan, India's third highest civilian honour. Initially, Ramachandran painted in an expressionist style which poignantly reflected the angst of urban life. The paintings were large, akin to murals, and comprised powerful figuration. By the 1980's however, Ramachandran's work underwent a sea-change. Urban reality was no longer a preoccupation. A tribal community in Rajasthan with its vibrant ethos gripped his imagination. Simultaneously, the colours and forms of the murals in the Kerala temples began to influence his mode of expression.
The most endearing quality of Ramachandran's works is that in almost every painting, the artist puts in an appearance. Sometimes he is metamorphosed as Vishnu, sometimes as the rain god painting the droplets that add up to a shower, or else as a fish or a bird sitting quietly in one corner, or perhaps as a baby in the fetal position. But he has the humility to make a mockery of himself and his art.
To see artworks by A. Ramachandran, click here.
Share this