Haku Shah
By South Asian Art Gallery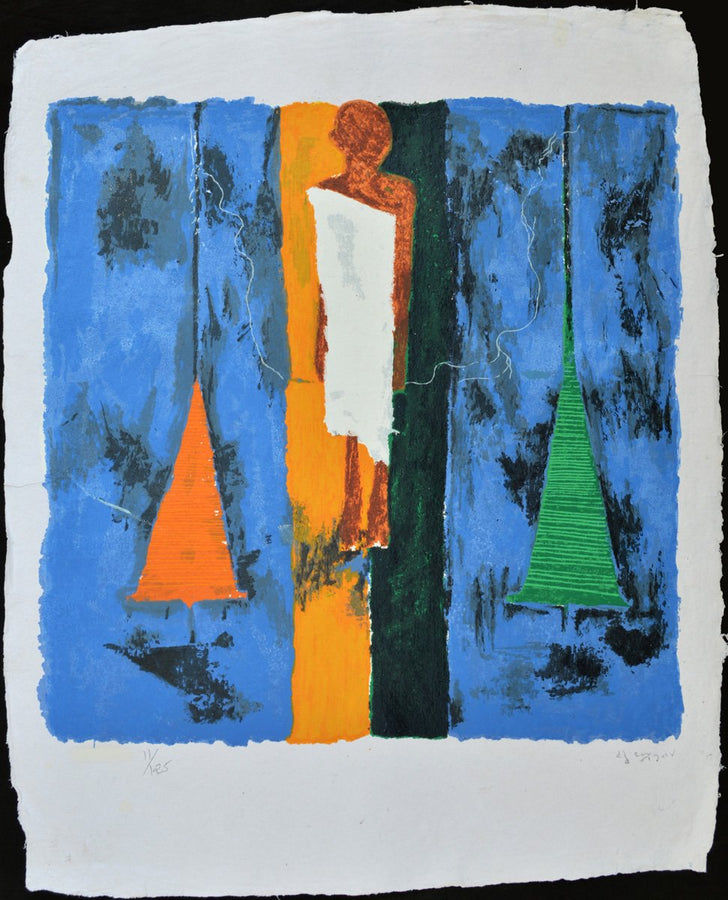 Recipient of the prestigious Padma Shri award in 1989, Jawaharlal Nehru Fellowship and the Kala Ratna, Haku Shah is a prominent Indian artist from the Baroda School of Art, who has significantly contributed towards promoting folk and tribal art themes in Indian art. His paintings often illustrate the seeming simplicities of village life, set against the backdrop of a mythical landscape. Apart from being a figurative painter, Haku Shah is also a teacher, anthropologist and reputed author.
Born in 1934 in Valod, Surat district, Gujarat, the artist had a passion towards painting, music, poetry and drama since early childhood. He completed his graduate degree of Fine Arts (BFA) and master's degree of Fine Arts (MFA) from M.S. University, Baroda.
Often referred to as a global artist with a rural touch, Haku Shah draws great inspiration from tribal art and culture as well as the prevailing social and spiritual environment. Though his art appears simple, it is deeply layered, unveiling several complexities and dichotomies between the past and the present, folk tradition and urban practices, as well as storytelling and philosophy. 
To see artworks by Haku Shah, click here.
Share this