M.F. Husain
By South Asian Art Gallery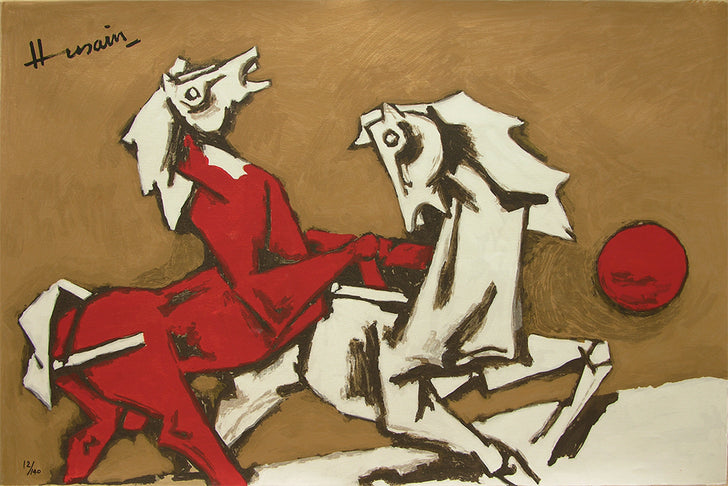 Maqbool Fida Husain (better known as M.F. Husain) is the most internationally recognized Indian artist of the 20th century. Often called 'Picasso of India', Husain was born in 1913 in Maharashtra and passed away in London in 2011 at the age of 97.

A self-taught artist, Husain was associated with Indian modernism in the 1940s and was a founding member of the Bombay Progressive Artists Group (PAG), inspired by post-partition India. A graduate of the J.J. School of Art, Husain's paintings focused on a wide range of topics and people, such as Mahatma Gandhi, Mother Teresa, Mahabharata and Ramayana etc. He has depicted horses in many of his works. Husain's works are part of the collections of some of the most well-known art collectors in both India and abroad. He has been awarded the Padma Shri, Padma Bhushan and Padma Vibhushan by the Government of India. 

To see artworks by M.F. Husain, click here.
Share this