Get More Information about the Art.
Anamika V.
I think your'e the guiltiest man in this room
Mixed Media with Silver Point on Canvas
2015
22 x 22 inches
We provide a Certificate of Authenticity with all artworks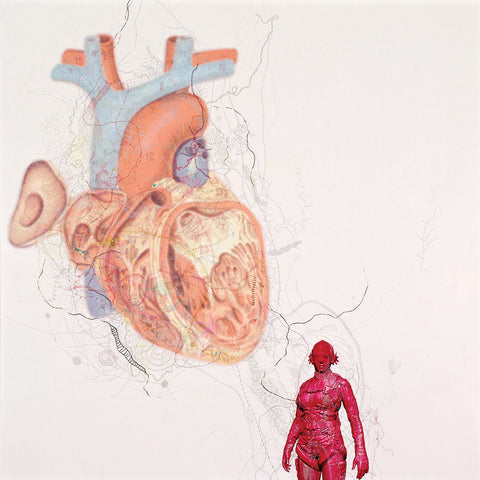 About the Art
People who know Anamika, the artist concur on one thing' that she does not attempt to create any artificial divide between art and craft.
Her art is graceful and deep, like her. And her renditions are eye-openers at different levels, breaking away myths about the mixing of different media, amplitude of strokes, the use of colour, texture, pattern and above all, concepts.