Get More Information about the Art.
Anuradha Thakur
Serene Harmony-6
Acrylic on Canvas
2012
48 x 48 inches
We provide a Certificate of Authenticity with all artworks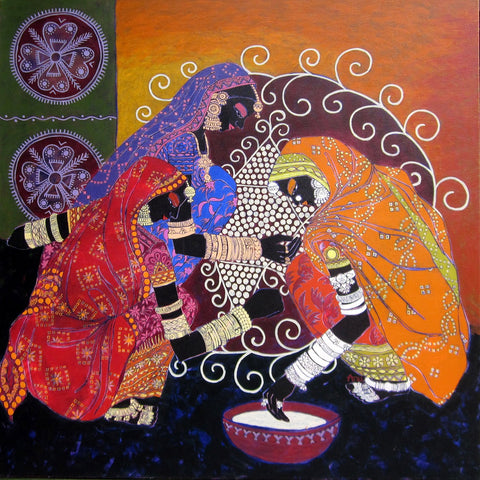 About the Art
Her works are translations of real life encounters with her favourite muses, the tribals of India.
Her works are about their culture, their joys, their way of life, their dignity.
Her works capture the true spirit, pulse and rhythm of tribal communities from across the country in as much glamour and as much simplicity at the same time.
That in a nutshell is Anuradha Thakur and her work.