Get More Information about the Art.
U Sein Myint
Reminiscence 1
Water Color on Board
2017
15 x 22 inches
We provide a Certificate of Authenticity with all artworks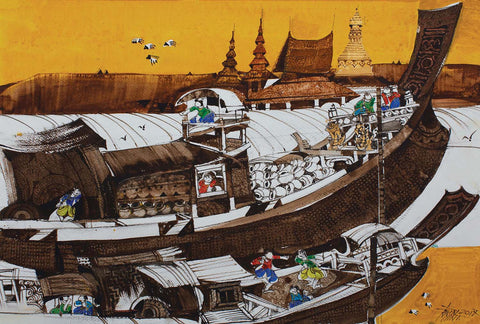 About the Art
U Sein Myint was born in 1945 in the Sagaing Hills in Upper Myanmar near the City of Mandalay. After completing high school, he continued his studies until he reached the final year at the Mandalay Arts and Science University majoring in Myanmar language and literature.