Get More Information about the Art.
Bolla Srinivas Reddy
Head 2
Painted Fiberglass
2011
22 x 13 x 17 inches
We provide a Certificate of Authenticity with all artworks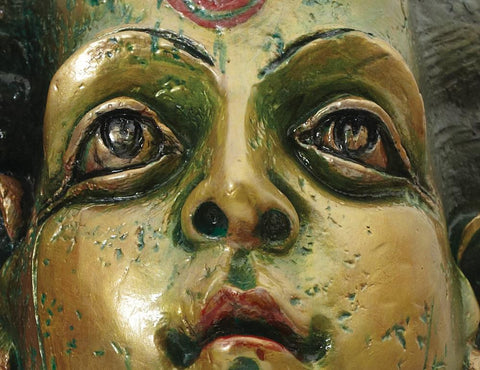 About the Art
Sculptor, Painter, Principal of a fine arts college, National award winner, contributor to the beautification of Greater Hyderabad' these are just a few of the things Bolla Srinivas Reddy is.
His current engagement is his concept called, Swayambhu. He has been struck with the concept for a while and has kept it alive through time by creating sculptures and drawings based on the singular idea of Swayambhu which he explains as the' Genesis of a creative impulse.