Get More Information about the Art.
G. Subramanian
Ganesha
Mixed Media on Canvas
2016
22 x 18 inches
We provide a Certificate of Authenticity with all artworks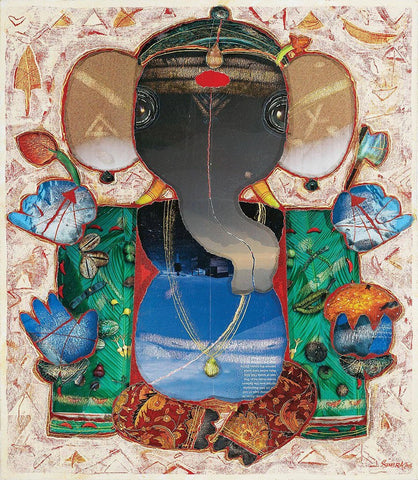 About the Art
Ganesha, Ganesh, also called Vinayaka or Ganpati, is one of the most worshipped deities in the Hindu pantheon.

A symbol of wisdom & patience, Ganesha is revered as the remover of obstacles, and an advocate of arts & science.

G. Subramanian beautifully brings out this Ganesha with a collage of clippings from National Geographic magazines. It portrays his philosophy of everything being one with nature.