Get More Information about the Art.
K.S. Radhakrishnan
Maiya on Musui
Bronze
2013
18 x 13 x 9 inches
We provide a Certificate of Authenticity with all artworks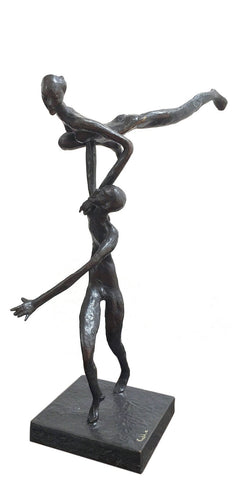 About the Art
K.S. Radhakrishnan is a name synonymous with the resurgence in Indian sculpture. His installations are ambitious and he ensure that they are created exactly as he imaged.
One thing he has proven over and over is that mediocrity is not his thing. His craft is as lofty as his thought. They are both at once intimate and universal in their appeal.
This has made his masterpieces the centre of attraction at many public collections all over the world.