Get More Information about the Art.
Manisha Raju
Mother and daughter bliss
Acrylic on Canvas
2016
36 x 27 inches
We provide a Certificate of Authenticity with all artworks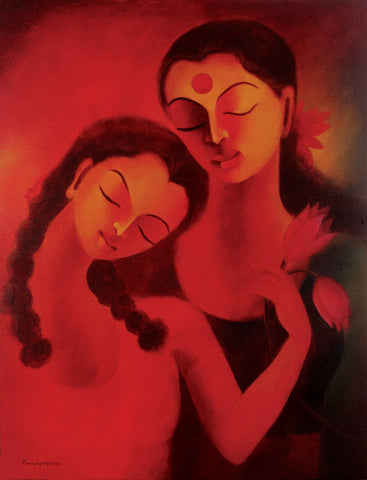 About the Art
A quest for the metaphysical aspect of the person' may just about describe the body of her works. In her works, you will find a preoccupation with the philosophical, much like her own belief system.
She draws hugely from Indian mythology, and then defies limits to take her characters to a realm of their own.
Which is why you will come across a deeply meditative Krishna or an introspective Hanuman.