Get More Information about the Art.
N.S. Manohar
Ganesha 23
Water colour on Board
2015
29 x 21 inches
We provide a Certificate of Authenticity with all artworks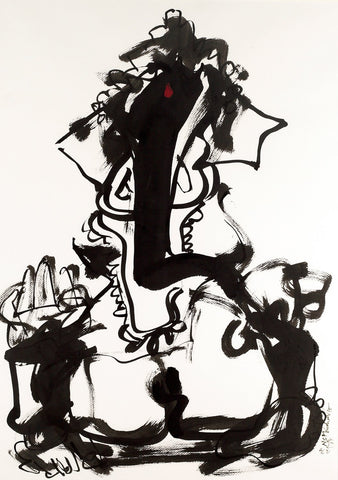 About the Art
Rustic and uninhibited, this watercolor of Ganesha was two years in making. The artwork created by N.S. Manohar comprises of only two colors, yet captures perfectly the unbridled spirit of Lord Ganesha.
Artist N.S. Manohar's work present themes that include rural sites, linear figure compositions, as well as domestic animals, especially goats.
Thin transparent layers of watercolor is used to achieve a realistic style evoking moods and emotions.