Aung Ko
By South Asian Art Gallery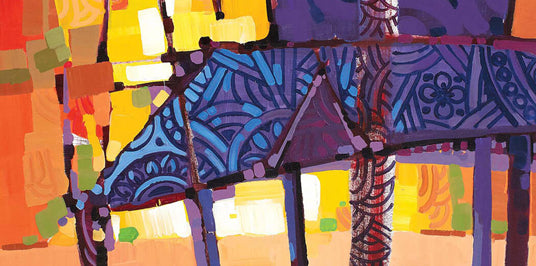 Aung Ko (Shwedaung) was born in 1978, and graduated from the University of Culture in Yangon in 2001. His most important teachers were U Aung Thin Oo, U Hla Myint, and U Myint Oo. He has had exhibited in group shows, and had a solo exhibition in 2016, at Pansuriya Art Centre.
Aung Ko spent his whole life close to the Ayarwaddy. As an artist he observed all the different colors, the reflections and all the flickering lights on the Ayarwaddy for many years.
In his paintings Aung Ko recreates these scenes. Sometimes he depicts them in a realistic way, making every detail and every reflection of light visible. Other pieces are more vague and abstract. They show blurred buildings and people at the river.  In the background there always is a wide range of shimmering lights. Just as the river, whose colors change every day while it is flowing, Aung Ko's paintings change. But what they all have in common is the shimmering Ayarwaddy.
To see artworks by Aung Ko, click here
Share this