B.V. Doshi
By South Asian Art Gallery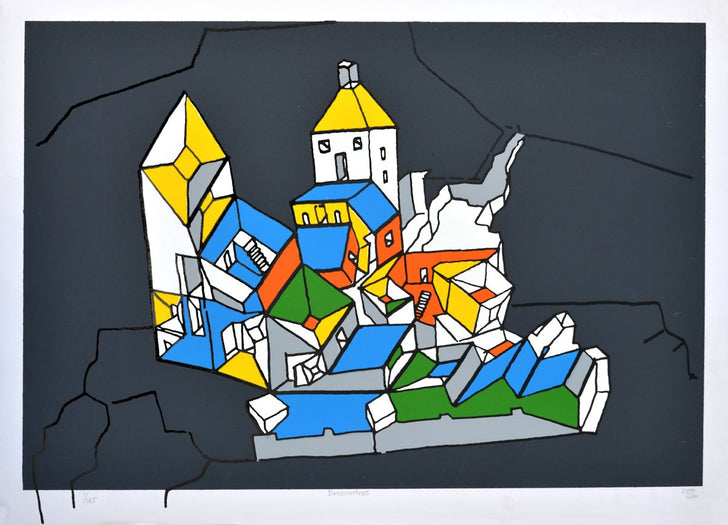 Balkrishna Vithaldas Doshi (born 26 August 1927) is an Indian architect who is considered an important figure of South Asian architecture and noted for his unfathomable contributions to the evolution of architectural discourse in India. He is known for his contributions to the architecture of Indian Institute of Management Bangalore.
Forms are "building blocks" of any creation. Is it only the impressive forms, and colours that communicate with the viewer or is it the experiences, aesthetic sense created by the artist based on his knowledge and skills to develop that experience with the help of colours, lines and spaces and shapes. Doshi's works communicates with the viewer on these particular grounds.

Apart from his international fame as an architect, Dr. Doshi is equally known as an educator and institution builder. He has been the first founder Director of the School of Architecture, Ahmedabad (1962–72), first founder Director of the School of Planning (1972–79), first founder Dean of the Centre for Environmental Planning and Technology (1972–81), founder member of the Visual Arts Centre, Ahmedabad and first founder Director of the Kanoria Centre for Arts, Ahmedabad. Dr. Doshi has been instrumental in establishing the nationally and internationally known research institute Vastu-Shilpa Foundation for Studies and Research in Environmental Design.

You'll see a lot of architectural play and distortion, in his works. The aesthetics come in with a hint of cubism, making you feel lost with the multiple perspectives and juxtaposition, only to be distinguished by colours. His inner architect cannot resist giving his paintings a sense of scale by adding human figures. Doshi's architectural works itself are heavily influenced by the works of his legendary gurus, namely Loius Kahn, Le Corbusier and Anant Raje.
In 2018, he became the first Indian architect to receive the Pritzker Architecture Prize.
To see artworks by B.V. Doshi, click here.
Share this