Jogen Chowdhury
By South Asian Art Gallery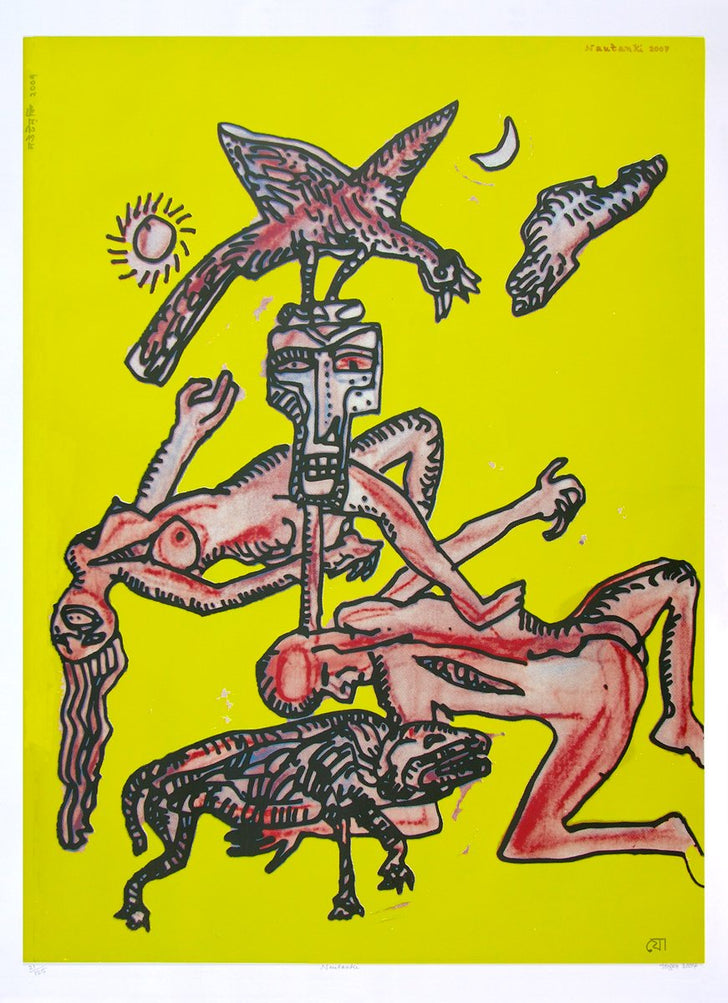 Born in 1939 in Faridpur, Bengal, eminent Indian contemporary painter Jogen Chowdhury is an alumnus of the Government College of Art and Crafts, Kolkata, after which he studied at the prestigious Ecole Nationale, Superieure des Beaux - Arts, Paris from 1965 to 1967. He has held many solo and group exhibitions throughout his career and has been the 1966 recipient of the Prix le France de la Jeune Peinture, Paris. He was awarded the Kalidas Samman by the Government of Madhya Pradesh in 2001.
Pastel, ink and watercolour is Chowdhury's speciality. His artworks feature meandering lines which contour soft, flaccid figures. Cross hatching is another tool he frequently uses, to achieve variations in the tone and texture of his artwork. Jogen Chowdhury is known for marrying traditional imagery with a very contemporary style of painting, in a blend of urbane self-awareness and a highly localized Bengali influence.
To see artworks by Jogen Chowdhury, click here.
Share this