Get More Information about the Art.
Basuki Dasgupta
Durga
Mixed Media on Canvas
2013
36 x 36 inches
We provide a Certificate of Authenticity with all artworks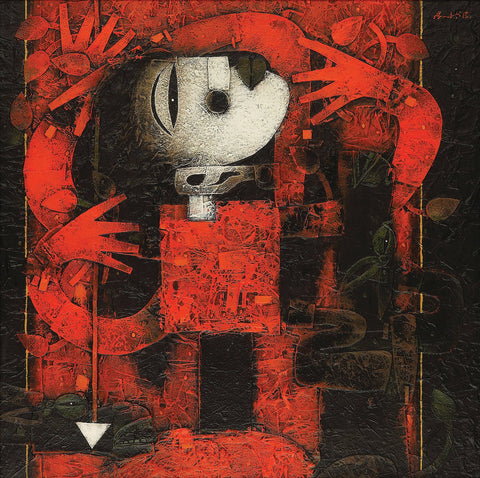 About the Art
Contemporary Artist Basuki Dasgupta's art was influenced by the women in his family, who lived and thrived on the economic margins of society. His reverence for women takes the form of Goddess Durga, a popular Hindu warrior goddess, showing that there is a well of power in every woman and the strength to stand up for herself.