Get More Information about the Art.
K.G. Subramanyan
Untitled
We provide a Certificate of Authenticity with all artworks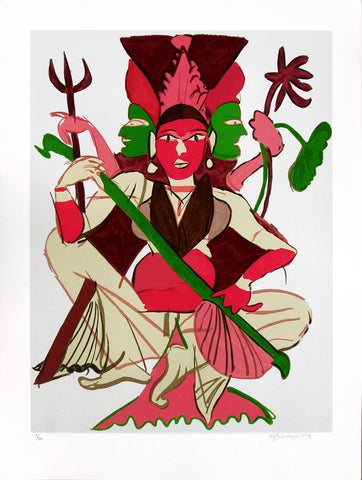 About the Art
One of the pioneers of Indian Modern Art, K.G. Subramanyan's art was influenced by Indian folk and traditional artforms, but also by western ideas such as Cubism. He constantly tried to break boundaries between global cultures and geographical confines. In this piece, he captures the many facets of Goddess Durga through powerful colors and unbridled forms.