Get More Information about the Art.
Abdul Salam
Fish: Edition 5/7
Etching
2011
20 x 40 inches
We provide a Certificate of Authenticity with all artworks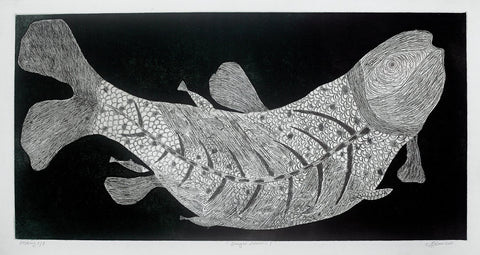 About the Art
Abdul Salam is a print maker turned artist. Having had a solid background in printing, he has intimate knowledge of material and ink.
He can be termed sagacious for his understanding of colours, ink and textures. His printing background also helps him bring together two seemingly opposite colours, textures or processes and put it together in a stunningly meaningful way.