Get More Information about the Art.
Achutan Kudallur
Untitled 21
Acrylic on Canvas
2012
24 x 24 inches
We provide a Certificate of Authenticity with all artworks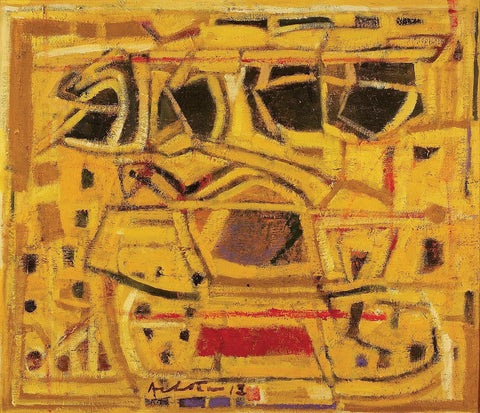 About the Art
Achutan Kudallur. Civil Engineer and hobbyist writer. Today one of Indias top-notch artists.
Coming from a family that religiously follows Gandhian values and the preachings of the great Ramakrishna Paramahamsa and Swami Vivekananda, it is no wonder his art is exciting, energetic and yet tranquil, the very qualities practised and preached by these great men.