Get More Information about the Art.
Ajay Deshpande
Story teller-1
Oil on Canvas
2010
36 x 48 inches
We provide a Certificate of Authenticity with all artworks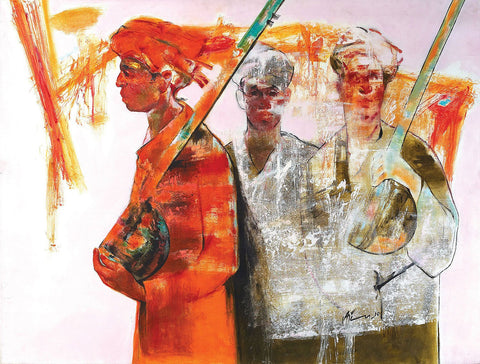 About the Art
Artist Ajay Deshpande is actually a storyteller.
He turns his conversations with his subjects on canvas to beautiful stories that art lovers can feel unfold in front of them in all their color, drama and original setting.