Get More Information about the Art.
Basuki Dasgupta
Four of them
Mixed Media on Canvas
2013
36 x 36 inches
We provide a Certificate of Authenticity with all artworks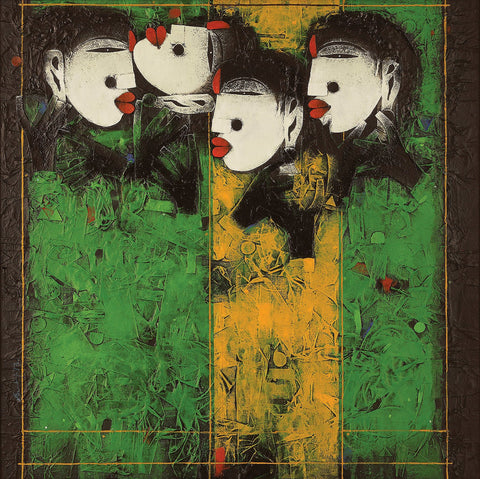 About the Art
As a child who grew up looking at the terracotta temples of West Bengal, Basuki Dasguptas thoughts and ideas are inspired by his relationship with these structures.
His childhood was fabricated by the lyrical intimacy where he shared his joys, sadness, frustration and loneliness with the steady and earthily grounded terracotta structures.