Get More Information about the Art.
Dhanraju Swaminathan
Festival 1 (Thiruvarur Ther)
We provide a Certificate of Authenticity with all artworks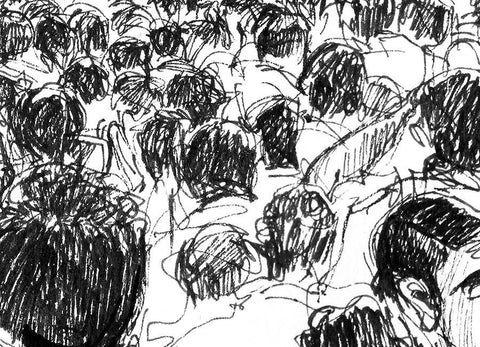 About the Art
Mastering the art and technique of working with pen and ink, artist Dhanraju Swaminathan work displays energy in monotone.
Breathing life into the black and white, the artists themes revolve around temple scenes, striking statues of gods and goddesses, lively performers and spirited dancers.
This is an exclusive limited edition print.