Get More Information about the Art.
Dr. Kusumlata Sharma
Sristhi 1
Mixed Media on Canvas
2017
24 x 24 inches
We provide a Certificate of Authenticity with all artworks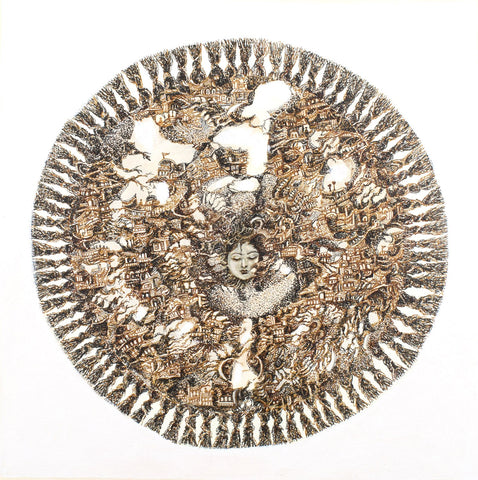 About the Art
Dr. Kusumlata Sharma is a national award-winning artist. Her series on creation named Srishti has been the talking point in the near past.
She is one of the women artists making major headway in taking women's art to the next level.
Her works while delicate leave plenty of room to explore the stories contained in the mixed media presentations she puts together. She has several shows and art camps to her credit.