Get More Information about the Art.
Ea Ka Zar Cho
Inner conscious 3
Acrylic on Canvas
2016
30 x 24 inches
We provide a Certificate of Authenticity with all artworks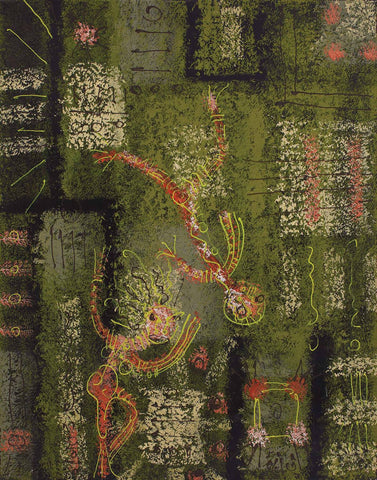 About the Art
Ea Ka Zar Cho, born in 1952, is one of the most poetic artists in Myanmar today. His compositions may be contemplative, but more are playful, nimble, wry, drawn with sharpened wits, or just made with the right mix of chaos and rhythm to generate different impressions at different times.