Get More Information about the Art.
Madhvi Parekh
Ganesh - II
We provide a Certificate of Authenticity with all artworks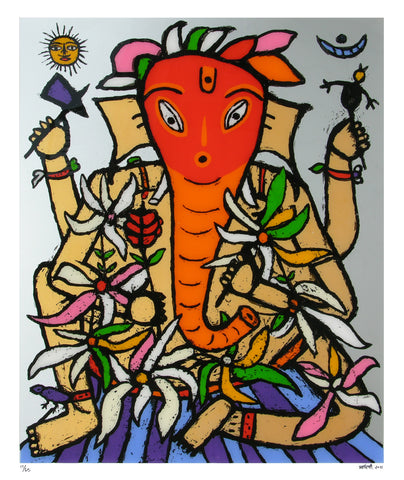 About the Art
Vivid, vibrant and playful, this serigraph, composed of 14 colors speaks volumes of the artist, Madhavi Parekh, her dream-like perception of Ganesha and her unparalleled caliber.

Limited Edition Serigraph printed in reverse on acrylic in 14 colors. This serigraph was published in an edition size of 60. The print is signed by the artist and comes with a certificate of authenticity.