Get More Information about the Art.
H Lwin
Countryside 1
Tempera on Board
1969
10.5 x 14.5 inches
We provide a Certificate of Authenticity with all artworks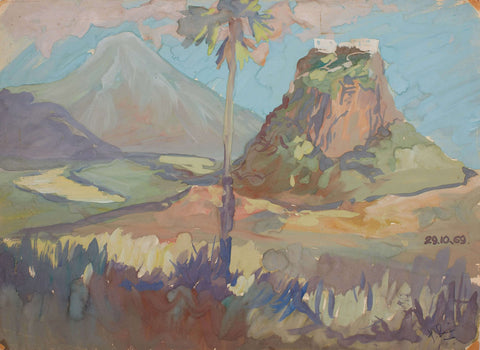 About the Art
Lwin recreates for his viewers the joy of his idyllic village: his people, the stoic mountains and waterbodies of the countryside, the greenery, the landscapes.
Greeting viewers on his canvases are farmers at work, carefree children playing in the outdoors, enthralling homefronts and more in gorgeous fresh tones and textures.
Lwin is one of those storyteller artists whom the viewer can never tire of.