Get More Information about the Art.
K.G. Subramanyan
Untitled 15
Gouache on Paper Pasted on Mountboard
2008
8 x 5.5 inches
We provide a Certificate of Authenticity with all artworks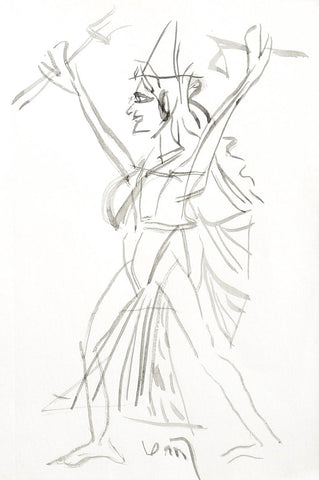 About the Art
K.G. Subramanyan is one of those distinctive artists who can lay claim to being the Jack of all things or should we say, the Subramanyan of all things and unapologetically, the master of them all too.
He weaves and makes toys with the same dexterity as he paints. And when he paints, it breaks the mould of modern art itself.