Get More Information about the Art.
Khin Maung Win
Workers
Acrylic on Canvas
2017
36 x 48 inches
We provide a Certificate of Authenticity with all artworks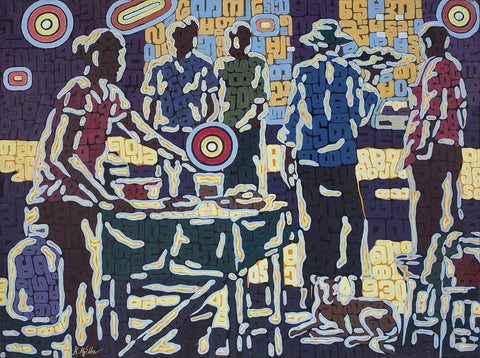 About the Art
Khin Maung Win is an artist who finds delight in portraying his people and their lives. Most of his work resonate with life from the laid back rural Myanmar. His colors are fresh yet not loud.
The techniques he plays with acrylics on canvas are what impart that sense of depth and contrast in his works and really makes this artist stand out from his compatriots.