Get More Information about the Art.
Kishor Digambarrao Ingale
Oh My God
Mix Media on Canvas
2014
36 x 48 inches
We provide a Certificate of Authenticity with all artworks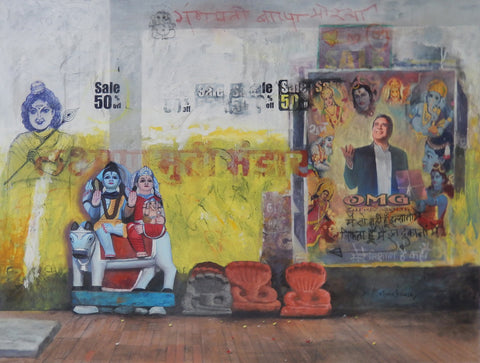 About the Art
Kishor Ingale is the owner of a mind that can take in the absolutely mundane and turn it into something completely thought provoking, interesting and unforgettable.
His mind sees the contrast in everything around us. His graffiti-obsessed, graffiti-trained hands and mind manipulate these visuals into extraordinary, insightful art; the nearest comparison being live hard rock in a tiny by-lane of suburban India.