Get More Information about the Art.
K.R. Santhana Krishnan
Door Series 19
Acrylic on Canvas
2013
36 x 36 inches
We provide a Certificate of Authenticity with all artworks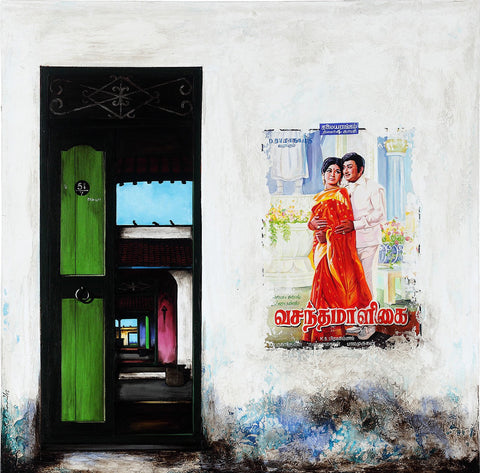 About the Art
He paints wooden, soot covered, kumkum and turmeric marking covered doors because they fascinate him more in comparison to the modern state of the art technology driven doors.
He believes that each door has story to narrate, and there will always be people interested in that story.