Get More Information about the Art.
S. H. Raza
La Terre
We provide a Certificate of Authenticity with all artworks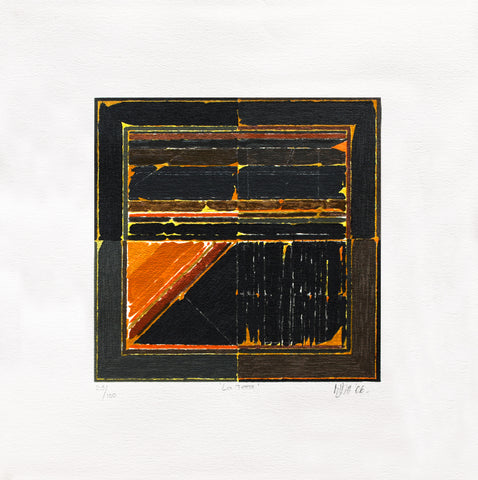 About the Art
Limited Edition Serigraph printed in 40 colors on archival paper. This serigraph was published in an edition size of 100. This item will be shipped unframed, in a roll. The paper size is 20 x 20 inch, Image size is 12 x 12 inch. The print is signed by the artist and comes with a certificate of authenticity.
After his visits to India in 1960s and 70s, Raza shifted his interest back in mapping the terrain and colours of the land of his birth, Madhya Pradesh, India. La Terre, and its variations done over the course of time tell the tales of Raza's exploration of the sights of Central India. Here, we see earthy colours of Madhya Pradesh and Rajasthan in the scorched reds, yellows, dense browns and black.

In addition to Raza's innate Indian sensibility, which has constantly informed his palette, the artist explains that his work from this period was "…the result of two parallel inquiries. Firstly, it aimed at pure plastic order, form order. Secondly it concerns the theme of nature. Both have converged into a single point and become inseparable…" (as quoted in Geeti Sen's, Bindu: Space and Time in Raza's Vision)