Get More Information about the Art.
Laxma Goud
Untitled 5
Intaglio
2007
12 x 9.5 inches
We provide a Certificate of Authenticity with all artworks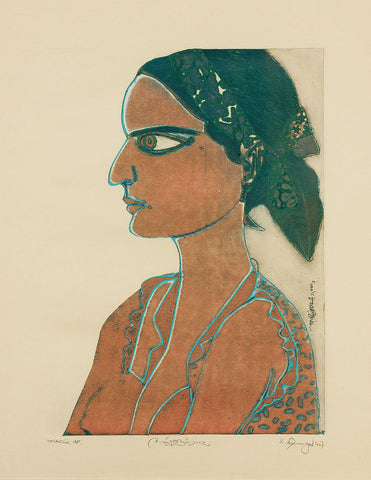 About the Art
Laxma Goud is an artist in love with his birth hamlet and its people. He paints as if to preserve his memory of his village.
He paints as if he understands those images he had fallen in love with growing up are fast changing.
In over the 5 decades he has been painting, he has experimented with a variety of mediums, establishing the best techniques in the use of each of those mediums. The mastery and versatility show in his works.
He is equally at ease with painting, etching, pastels, gouache, sculpture and glass painting.