Get More Information about the Art.
Laxman Aelay
Meme
Mixed Media on Canvas
2015
30 x 48 inches
We provide a Certificate of Authenticity with all artworks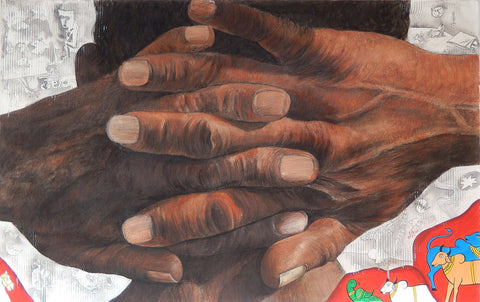 About the Art
Aelay Laxman is highly a reputed artist for his contemporary depictions of the rural Telangana imagery.
Laxman Aelays craft is a craft of realism. His vibrant quasi-realistic paintings and arduously drawn imagery evoke a sense of apprehension and nostalgia.
His men and women in typical Telangana attire proclaim their cultural identity.