Get More Information about the Art.
L.N. Rana
Sentiments
Acrylic on Canvas
2007
48 x 36 inches
We provide a Certificate of Authenticity with all artworks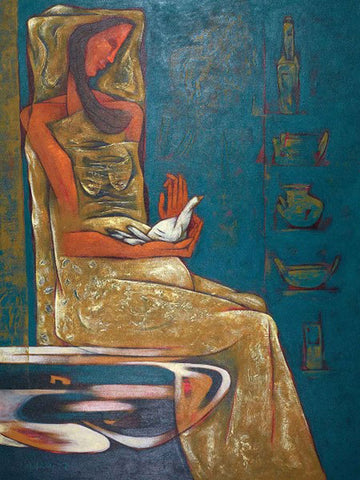 About the Art
L N Rana is a sculptor and painter. Ranas works are of modern living, of peoples lives, moods, conflicts and of the restraints placed on them by space and time.
He creates in modernist strokes strong characters,of men and women, who lend weight to his paintings.