Get More Information about the Art.
Lu Yaung Saung
Busy Yangon street
Oil on Canvas
2014
36 x 48 inches
We provide a Certificate of Authenticity with all artworks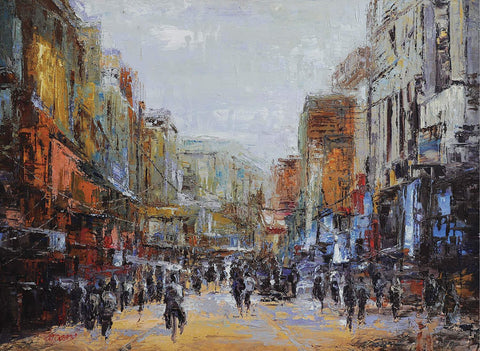 About the Art
Looking at one of Lu Yaung Saung's painting is like listening to a story being told. His works unfold as a frame of living and non-living objects together creating something absolutely nostalgic.
He has the distinctive ability to teleport the viewer to the scene he has painted.