Get More Information about the Art.
Madan Lal
Urban Mirage
Acrylic on Canvas
2015
26 x 26 inches
We provide a Certificate of Authenticity with all artworks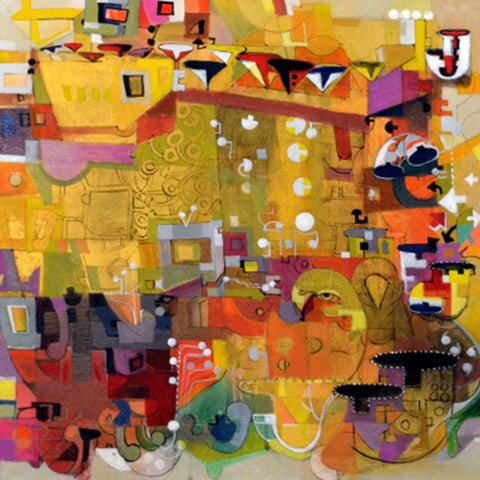 About the Art
Symbolism is a beautiful mode of communication. You will find a combination of symbols from across the Indian sub continent in Madan Lals artwork; cubes, stylized human figures, eyes, tea pots and if you observe closely, beyond the naked eye, all these symbols have a profound explanation for their existence in everyday life and in his canvas.