Get More Information about the Art.
Manjiri More
Ankho Ka tara - Lady with her son
Oil on Canvas
2013
36 x 20 inches
We provide a Certificate of Authenticity with all artworks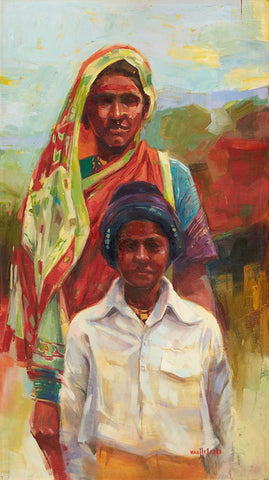 About the Art
Manjiri More feels that a human face may be ugly or beautiful in the material world but for an artist it is always a beautiful challenge to his or her creativity.
Nature and people are her often chosen muses and they grace her canvas in all their originality.