Get More Information about the Art.
S. Mark Rathinaraj
Ganesha I
We provide a Certificate of Authenticity with all artworks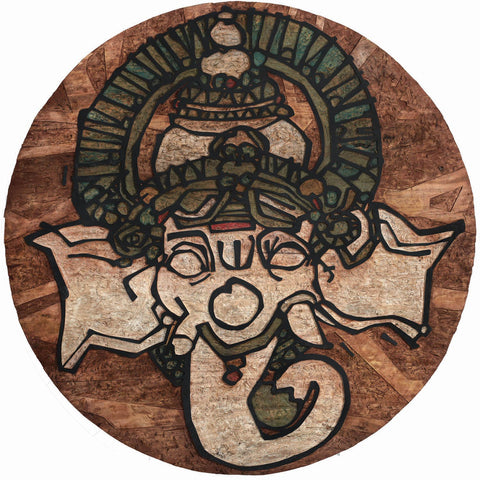 About the Art
This wooden carving of Lord Ganesha is symbolic of being strong in the face of adversity and is created from wood reclaimed from trees that had fallen during the Kerala cyclone. Carved in the style of emblems found in traditional wedding invitations, this artwork by S. Mark Rathinaraj is a poetic tribute to the Ekadanta – the one with a single tusk. 
Constantly being inspired by what artist Mark sees in everyday life, the artist takes photographs and recreates them into paintings, adding his own touch of artistic expression.