Get More Information about the Art.
S. Mark Rathinaraj
Mahathma Gandhi
Charcoal on Board
18 x 19 inches
We provide a Certificate of Authenticity with all artworks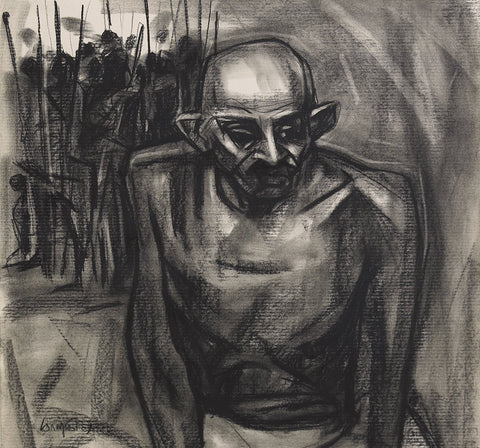 About the Art
S. Mark Rathinaraj introduced himself to the world of art through his strong, stark, and solid lines. Gandhi's march for freedom is depicted in this original charcoal artwork.