Get More Information about the Art.
Maung Myint Aung
Female figure in brown
Acrylic on Canvas
2011
30 x 24 inches
We provide a Certificate of Authenticity with all artworks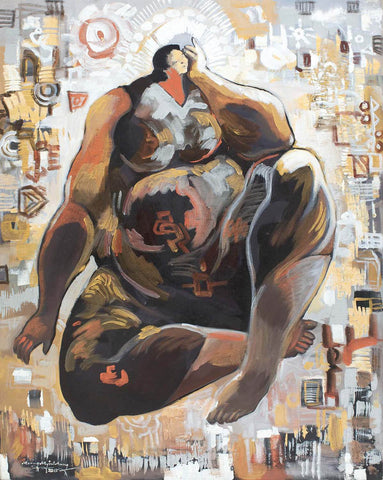 About the Art
Maung Myint Aung was born in 1959 in Htoo Gyi in the delta Ayarwaddy Division. After attending the State School of Fine Arts in Yangon he worked as an illustrator from 1984 to 1988.
Since then he has carved out a living exclusively from painting.
Maung Myint Aung has exhibited in Myanmar and other South-East Asian countries, exhibiting nearly every year since 1996.