Get More Information about the Art.
Min Wae Aung
Towards Monastery - 11
Watercolor on Paper
2017
22 x 30 inches
We provide a Certificate of Authenticity with all artworks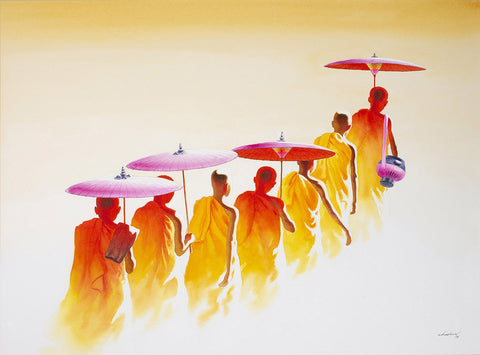 About the Art
Min Wae Aung is an artist in love with his country and his people. All his works are of his people as observed during his travels across the region.
He has them talking, walking, working, but always on their feet, as they would in their daily lives.