Get More Information about the Art.
Moe
Monks in route 3
Water Color on Board
15 x 11 inches
We provide a Certificate of Authenticity with all artworks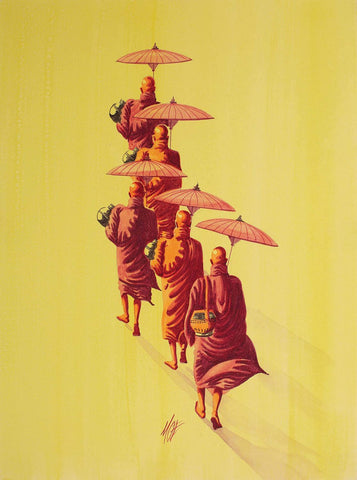 About the Art
Moe is all about understated elegance. Soft colors, textures and forms are central to his works. His play with shadows is remarkable and add poise to his works.
Being in the presence of Moe's work often stirs long-forgotten memories and scenes from the observer's real life.