Get More Information about the Art.
Nawal Kishore
Life 80
Acrylic on Canvas
2014
42 x 36 inches
We provide a Certificate of Authenticity with all artworks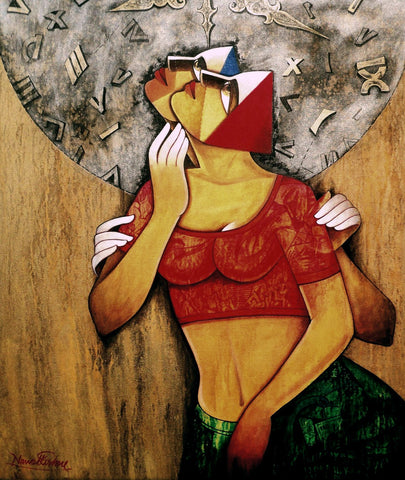 About the Art
Nawal Kishore brings to his audience the enigmatic female form and presents it with great sophistication, lucidity and sensuality. His women are curvaceous, vibrant and immersed in a world of their own.
The singular female forms in his works take centre stage drawing the viewer into a myriad of feelings, expressions, colours, moods and rasas.