Get More Information about the Art.
Poonam Chandrika Tyagi
Chidiyaghar 2
Acrylic on Canvas
2013
36 x 60 inches
We provide a Certificate of Authenticity with all artworks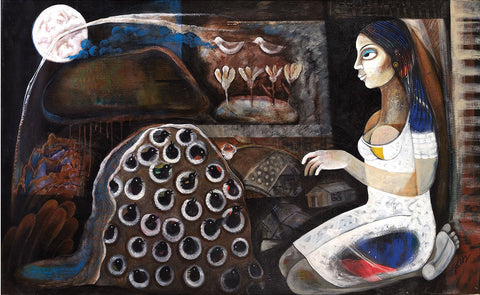 About the Art
A woman is a lot of things, she is a feeling, a joy, strength, ferocity and a lot of emotions; she is love, lust, kindness, erotica.
And she will express her likes and dislikes, desires and feelings in ways unpredictable. This unpredictability of a woman is what drew artist Poonam to be enchanted by her.