Get More Information about the Art.
Po Sharr
Hued Bulls 2
Acrylic on Canvas
2014
57 x 22 inches
We provide a Certificate of Authenticity with all artworks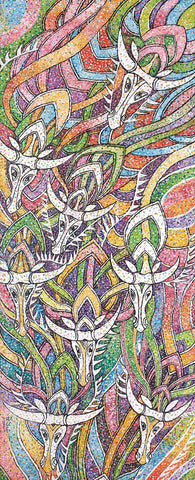 About the Art
Po Sharr is extremely fond of colors and textures but is also an artist who know where to use his restraint with it.
This quality of the artist gives his canvases that unrealistic grandeur even in subdued colors.