Get More Information about the Art.
Priyanka Aelay
Many Whisper what lies to the dead
Acrylic Mixed Media on Canvas
2015
24 x 24 inches
We provide a Certificate of Authenticity with all artworks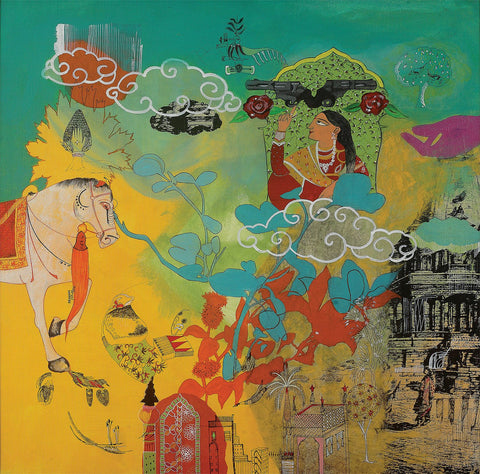 About the Art
Priyanka Aelay is an artists who embraces the folk form and elements from it and uniquely transforms it into an expression that is very personal and contemporary in nature.
She uses folk art form more as a medium rather than the core of her works.