Get More Information about the Art.
Prakash B. Deshmukh
Radha Krishna 11
Acrylic on Canvas
2014
36 x 48 inches
We provide a Certificate of Authenticity with all artworks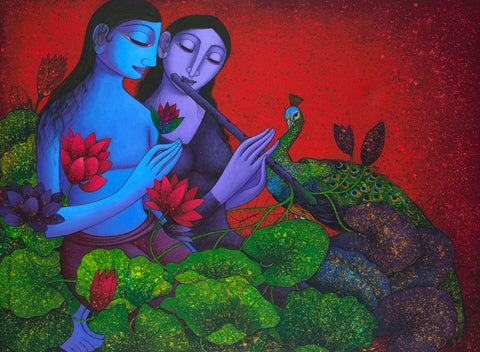 About the Art
Prakash Deshmukhs love for the pristine and the innocent is what gathers form on his canvases. These qualities are personified as characters in his canvases.
He sees innocence in the heart of a girl. He captures boldly her sentiments, expressions and body language in varying personas that range from the mythical to the mystical.
His references are girls in Indian folklore and the enchanting duo of Radha-Krishna.