Get More Information about the Art.
R. Rajkumar Sthabathy
Face - Set of 2
Water Color on Paper
2015
11 x 22 inches
We provide a Certificate of Authenticity with all artworks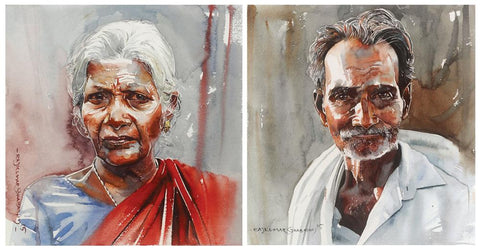 About the Art
Rajkumar Sthabathy is an artist who considers his works to be his voice, his language and his signature.
Human emotions take centre stage as the artist works his magic with the flowing strokes of vibrant watercolor.