Get More Information about the Art.
Ramachandra Kharatmal
Beauty 40
Charcoal and Acrylic on Canvas
2014
18 x 24 inches
We provide a Certificate of Authenticity with all artworks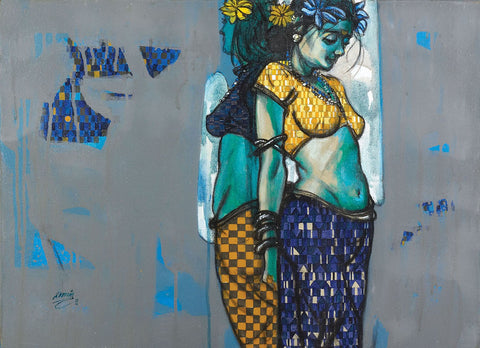 About the Art
Ramachandras world begins and ends with art. His work is his worship and passion. The many laurels including State and National awards are testimony to his dedication to art.
Different things fancy him at different points in time but his love for recreating on canvas the human form is so perfect and lucid that he comes across as a master who understands not just the contours of the human form but also the emotions that the human form come built with, his paintings showcase the realities of life.
Internal pain, anger, sorrow, misery and love come alive on his paintings.