Get More Information about the Art.
Ram Viranjan
Lady with moon
Acrylic on Canvas
2014
36 x 36 inches
We provide a Certificate of Authenticity with all artworks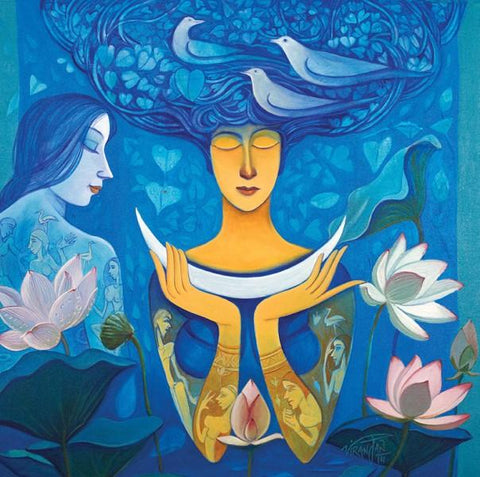 About the Art
Ram Viranjan vouches for 'one world' through his works.
He strongly believes in a world where all living beings, birds, animals, man, flora and fauna all co-exist with complete harmony with each other.