Get More Information about the Art.
Ravindra Kumar Kumawat
Globalization II
Oil and Acrylic on Canvas
2014
36 x 48 inches
We provide a Certificate of Authenticity with all artworks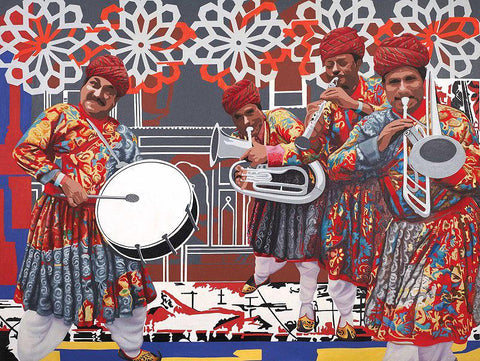 About the Art
The recurrent theme in Ravindra Kumawats bodies of work is globalisation. He paints what he sees around him, people at the bottom of the pyramid struggling to make ends meet in a globalised market.
His paintings are of people we meet every day but do not acknowledge amidst our busy lives.